The first paid hosting service i took is from bluehost.com on Aug 2010. It was a shared hosting plan, costing $4.99 per month. I was quite excited to have a cPanel to learn about it.
Later, after two years i upgraded to VPS package costing $29.97 per month. I had hosted around 5-7 domains there, most of which were for test purposes. From Dec 2012 to Dec 2020 (9 years), i kept using package, and renewed at a monthly basis manually.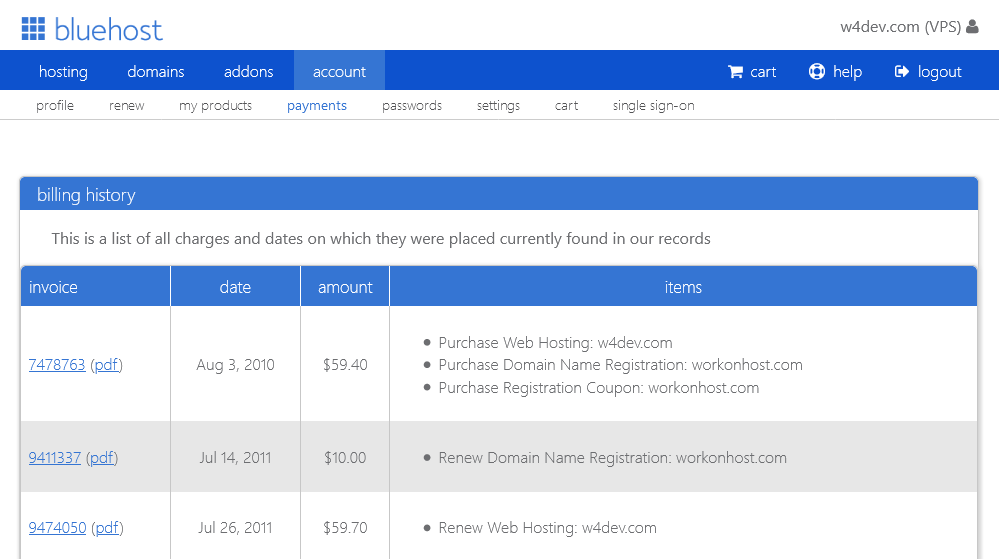 In this 10 years of services, i have noted few things of them –
Their server uptime is reliable.
Their support sucks. Sometime i had to wait 30 minutes to chat with a person.
It's not a value for money. Specially CPU performance is not good.
They don't update their hosting dashboard. It's the same UI they have comparing 10 years back when i login to my.bluehost.com. It's slow & very bad UI.
They don't care about existing customer.
They don't innovate.
Still sends plain text mail.
Server performance keeps decreasing over time.
In 2021, i decided to move my domains from there. As there is no other service i take from them, that actually ends our relationship.
Somehow I love them even though i wasn't happy with their service. It's a sentimental attachment like getting first thing in life. I wish they invest in their service improvement areas and reach to a new high.